About Our Physio Co.
Our Physio Co. was created in 2012 by Founder and CEO Eric Edison, a senior physiotherapist with many years' experience in both aged care and community care. When Eric created Our Physio Co., he was focused on creating a business that would help patients work on every aspect of their health.
In the past years since Our Physio Co. was created, the business has grown into a sought-after physiotherapy provider with locations across Victoria and Tasmania. We provide physiotherapy sessions at home, NDIS physiotherapy services, provider services and training, and work with patients at several different aged care facilities.
At Our Physio Co, we focus on our people – our clients, patients, and our team. Clinical expertise and personal care are central to everything we do. We work with you on every aspect of your health, dedicated to helping add to a better quality of life. Our team genuinely loves what they do, and our passion for the work that we do, the team that we've built and the clients we serve are what really set us apart.
Our Physio Co. prides itself on creating outcomes for our clients and patients. We want to help you live a life with less pain, increased flexibility, higher mobility, more freedom and overall better quality of life.
Our Physiotherapy Locations
As Our Physio Co. has grown, so has our team. Our Physio Co.'s team is now made up of a diverse group of happy physios from across Australia and all over the world the world. Our head office is located in Melbourne CBD, and from there, we lead our team of physios across Victoria and Tasmania. Our clients include Southern Cross Care and more than 20 Aged Care Facilities in Launceston, Devonport, Melbourne, Bendigo as well as many smaller regional communities.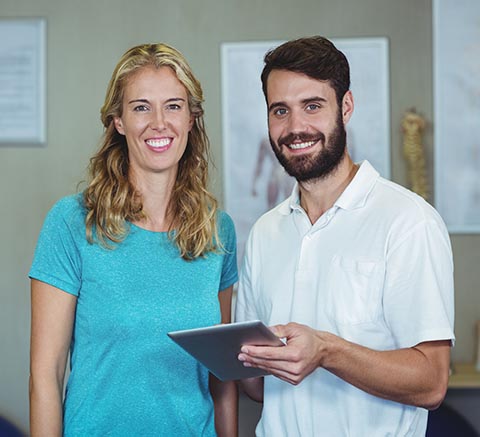 Join Our Team
Our Physio Co is always looking for great people to join us!
Are you a qualified physiotherapist or occupational therapist looking to grow in your career? We have many opportunities in Melbourne, Tasmania and regional Victoria.
You might be a new graduate, overseas qualified, or looking for the next step in your career. Full support, a happy team and development opportunities come standard. We have job opportunities for Limited Registration Physiotherapists, with potential for visa sponsorship.
Learn more
Our Physio Co. is a leading provider of specialist physiotheraphy
Our team of experienced physios provide services all across Victoria, including Melbourne metro, Melbourne city, Bendigo and Geelong. We also work across all of Tasmania, including Hobart, Somerset, Scottsdale, Burnie, Devonport, Deloraine and Launceston.
If you would like to know more about how we can help you, please contact us and one of our friendly team will be happy to discuss your needs, without obligation.
Contact Us